Post Office opened: pre 1907
.

Kabul with stars in black, red and purple
Regular oval cancel, month in brackets, used 1907-16.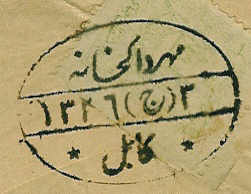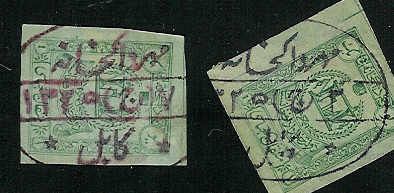 Kabul no stars
Regular oval cancel (introduced 1916).

Kabul forged no stars
Usually quite indistinct: frequently found, especially on items which are relatively common mint, but harder to find used . . . such as tete beche pairs. The date is always 1321 Muharram 25, which is 4 years before this type of cancel was introduced, and 12 years before the genuine Kabul without stars appeared. Also appears on faked covers. The ink is more grey than black and appears "grainy".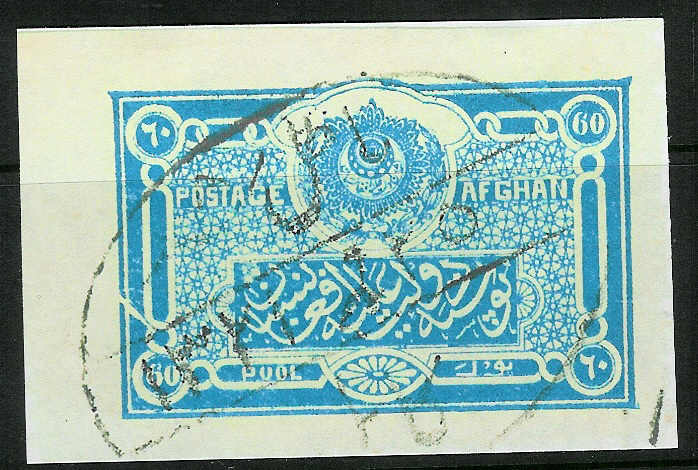 Kabul censor (with details in manuscript)
Kabul Branch 2 censor postmark. This example is on a letter received at Landikhana on 1st September 1931.
Patterson states that censorship appeared for unknown reasons in August 1931. The mark is very difficult
to find and seems to have been superceded by the mark shown after this in September 1931, giving it a very short life.
Image courtesy of Ferry Luijbe.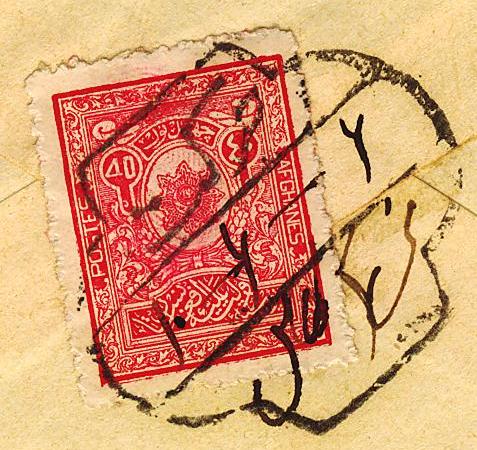 Kabul censor (with manuscript date)
Censor postmark with manuscript date. Used September 1931 to 1932.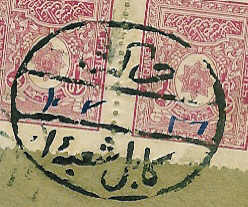 Kabul Receiver in red and black
Circular transit/arrival cancel.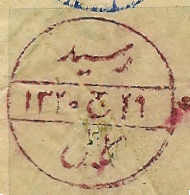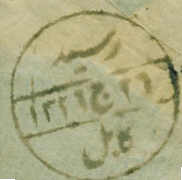 Kabul Registration (small)


Used up to 1918.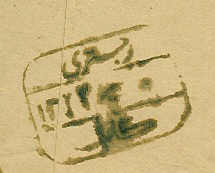 Kabul Registration (large)


Used from 1918.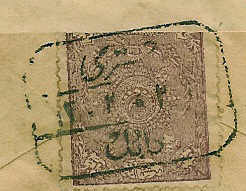 Kabul new type


Regular oval cancel. Introduced 1922 (?)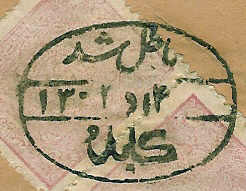 Kabul new type receiver


Introduced ?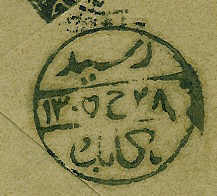 Kabul Postal Censorship Bureau
1st Branch (1938) and 3rd Branch (1937: date taken from other marks on the cover). Patterson states that these were introduced after the assassination of King Nadir Shah in November 1933. They were used intermittently until 1939.
They are invariably badly struck. Patterson states that he had only seen one example of Branch 3.